Secure Cloud Hosting and Data Center Solutions
Strict regulatory standards require healthcare organizations to implement processes, procedures, and technologies for protecting patient data. IT infrastructure is at the core of their compliance strategies as it provides a foundation for implementing advanced security systems and technologies.
phoenixNAP's infrastructure solutions are third-party audited and follow the highest infrastructure security standards. You can flexibly deploy our colocation and cloud solutions to address even the most sophisticated security concerns while ensuring flexibility and optimum performance.

Compliance-Ready
Providing the highest level of security for healthcare organizations, phoenixNAP solutions help them meet their compliance requirements

Reliable Performance
Leveraging best-in-class hardware and software solutions, you can ensure advanced security without compromising on performance.

Process Transparency
Streamlined and transparent administrative processes with a dedicated contact person who works with you on all required documents including an SLA and BAA.
AZRamp Authorization
phoenixNAP is authorized under the Arizona Security, Privacy, Risk & Authorization Management Program (AZRamp) program to access, transmit, process, and/or store State of Arizona "Confidential" information.
Trusted vendor. Reliable outcomes.
Who Does HIPAA Affect?
The Health Insurance Portability and Accountability Act (HIPAA) includes a set of privacy and security rules enforcing secure patient data storage and management practices. Established by the U.S. government to uphold regulatory standards in the healthcare industry, HIPAA positively impacts patients by protecting their electronically-housed health information and keeping it safe from cyber threats.
HIPAA does not include health organizations only. Any company involved in processing, maintaining, or storing patient data, medical records, and other personally identifiable information (PHI) is also subject to HIPAA. According to HIPAA rules, the following groups of entities must achieve compliance:
Covered Entities (CE).
This group includes all organizations providing health care treatment, payment, or operations, such as health care providers, health care clearinghouses, and health insurance providers.
Business Associates.
Any organization providing support and IT services to a CE is considered a Business Associate (BA). This group includes billing companies, IT providers, cloud providers, consultants, management firms, etc.
Why HIPAA Matters for your Healthcare Business
Healthcare service providers are frequent targets for cyberattacks. It is estimated that the industry loses $10 million in cyber breaches every year, far more than other sectors.
By failing to comply with HIPAA standards, healthcare service providers and their business partners increase their chances of being breached. Failing to secure properly sensitive patient records and personal information can result in severe penalties and your clients losing confidence in your company. Moreover, government imposed penalties for non-compliance can be a significant burden on your budget.
If you or your clients maintain medical data, you need to secure your infrastructure and systems according to HIPAA regulations. Without proper protection, you risk paying significant fines or even losing your customers.
Protecting healthcare with top technologies available.
Benefits of HIPAA-Ready Hosting
Your IT architecture needs to provide full security and privacy while ensuring consistent performance even at peak times and the ability to scale easily. Trusted HIPAA-ready hosting solutions can solve your data storage and management challenges while providing a reliable foundation for your compliance strategies.
phoenixNAP's colocation and Data Security Cloud solutions ensure continued efficiency for your business. Highly flexible and easy to deploy, our security solutions let you scale resources as required while enjoying competitive rates suitable to your budget.
Access core security solutions on demand.

Advanced security intelligence available helps you minimize organizational risk.

Broad range of HIPPA-Ready physical and virtualized Infrastructure-as-a-Service Solutions.
Improved DDoS protection systems keep your environment safe from breaches.

24/7/365 expert support is at your disposal for assistance and consulting.

Flexible SLAs and a Business Associate Agreement (BAA) guarantee successful collaboration.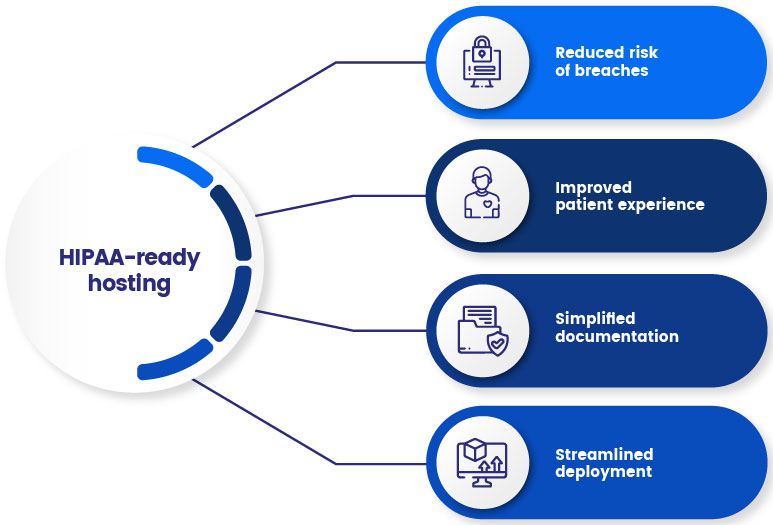 HIPAA Compliant Colocation and Cloud Solutions
Address your security challenges with HIPAA-audited and PCI-compliant hosting solutions. phoenixNAP provides maximum protection for health information via solutions that can help you meet the administrative and physical safeguards outlined by HIPAA. Each of our procedures and processes is designed to follow the recommended security measures and other relevant industry standards. We also leverage Payment Card Industry Data Security Standard (PCI DSS) to provide security beyond HIPAA.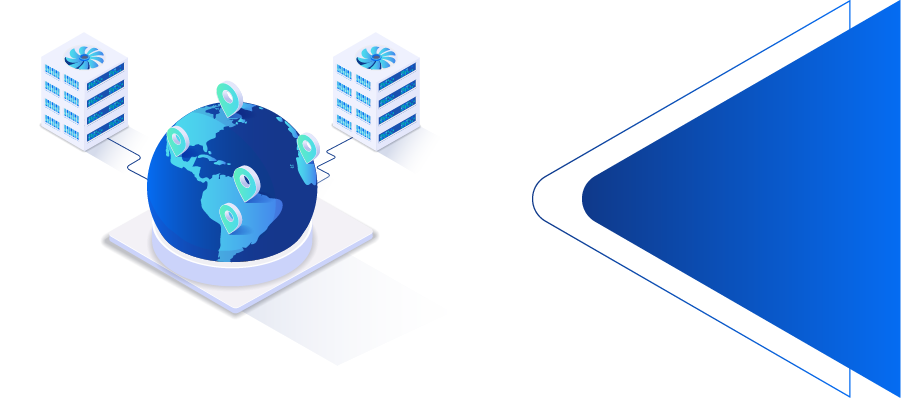 Colocation
Ensure the full safety of sensitive information in a third-party audited data center. phoenixNAP's HIPAA-ready colocation offers continuous service availability with a 100% uptime guarantee, providing a highly available, reliable, and resilient footprint.
Our Phoenix facility meets the administrative, technical, and physical safeguards mandated by HIPAA. It is also authorized under the Arizona Security, Privacy, Risk & Authorization Management Program (AZRamp) to access, transmit, process, and/or store State of Arizona "Confidential" information.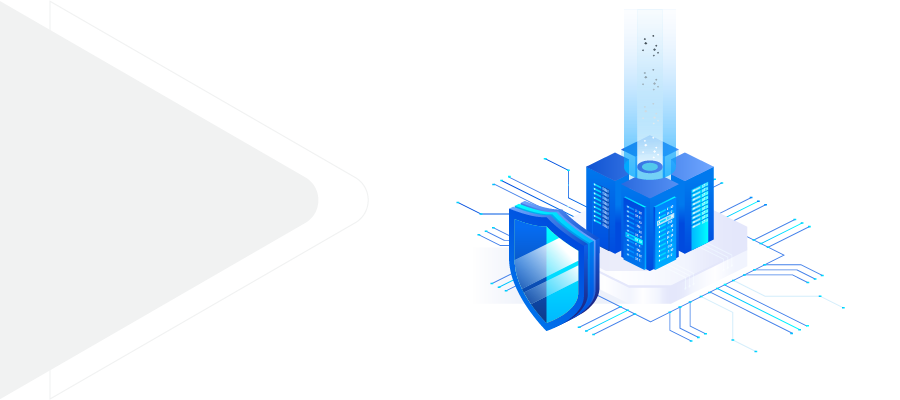 Data Security Cloud
Keep your data safe on a secure-by-design cloud platform that blends industry-leading hardware and software technologies to provide advanced security. Based on VMware NSX and Intel Xeon Scalable processors, phoenixNAP's Data Security Cloud is ideal for HIPAA-regulated organizations.
The platform is designed to offer multi-layered protection through micro-segmentation, zero-trust policies, managed detection and response, security posture reports, integrated backups, and other key security mechanisms.
Each phoenixNAP solution comes with expert support and specialized infrastructure management tools. You can use firewalls and load balancers to enhance the security of your platform. Availability access control options and deep security features enable you to achieve true HIPAA compliance.
Need more info? Talk to our solution experts for more details and customization options.