Why is phoenixNAP an Alternative Cloud Provider?
Hyperscale cloud provider offerings often include an array of unnecessary services that cause management complexities. Struggling to understand them while justifying the skyrocketing cloud bills can be overwhelming for both CFOs and their developer teams.
Alternative cloud providers like phoenixNAP eliminate management complexity and let you consume enterprise-grade cloud services with rock-solid performance, transparent pricing, and full control over your environment. Our API-driven Bare Metal Cloud platform enables you to deploy pre-configured dedicated servers from the core to the edge in minutes and optimize IT costs through flexible billing and bandwidth options.

Dedicated Options
With phoenixNAP's Bare Metal Cloud, you can globally deploy powerful dedicated servers with cloud-like flexibility and simplicity.

Workload-Optimized Instances
Easily test pilot workloads or accelerate performance-sensitive applications with pre-configured dedicated instances deployed in a few clicks.

Up to 80% Lower Costs
MyPartyAlbum reported 80% cost savings with Bare Metal Cloud compared to a similarly performing hyperscale public cloud instance.
Testimonial
"Cost management was our main issue. We needed a solution that has a simple and transparent pricing structure in order to accurately calculate our month-to-month costs. We also needed a solution that was easy to understand and simple to use. The team at phoenixNAP helped us understand how BMC works and what we could do with it. The dashboard was easy to navigate and we did not have to learn how to use proprietary technologies."
– Grant Street, Co-founder/CEO, My Party Album Inc.
Alternative Cloud Provider Features
While hyperscale cloud providers might boast an admirable cloud service portfolio, phoenixNAP's Bare Metal Cloud helps you optimize your infrastructure with increased visibility, cost control, and freedom.
Raw performance. Cloud-like Agility.
Get affordable yet reliable access to a DevOps-friendly infrastructure. Help your teams automate server provisioning and management to boost both workload performance and development speed.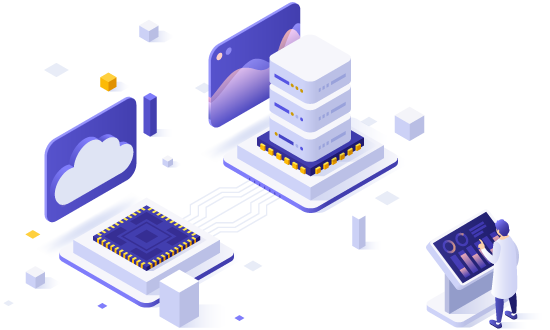 Direct access to CPU, RAM, and NVMe storage resources
Infrastructure automation via custom-built IaC modules
Access to Repos, Actions, and SDKs on GitHub
Deployment of production Kubernetes clusters in 5 minutes
Up to 50 Gbps network speed
Public and private network and IP options
15 TB FREE bandwidth
Access to terabytes of Object and Network Storage

The best cost-to-performance ratio
Optimize performance for traditional, virtual, or container workloads. Save 20-80% on cloud spend while maintaining control over your environment's compute, storage, network, and OS components.

Global reach
Deploy state-of-the-art cloud services at strategic locations across the US, Europe, and Asia. Bring your apps closer to your target markets for lower latency, faster workloads, and optimized user experience.

Access to specialized hardware
Access servers with the latest Intel® Xeon® CPUs and future-ready workload acceleration and data security technologies months before hyperscale cloud providers decide to add them to their portfolio.

Hybrid cloud without vendor lock-in
Avoid locking your apps and intellectual property in proprietary technologies. Mix, match, and bundle services for workload portability and easy distribution across hybrid or multi-cloud environments.

Security, compliance, and privacy
Keep your data safe with automated drive encryption and free 20 Gbps DDoS protection. Protect data in use with Intel® SGX-enabled Bare Metal Cloud instances hosted in compliant data centers.
Alternative Cloud Provider vs. Hyperscalers
Compare phoenixNAP's cloud services with similarly performing popular hyperscaler cloud products.
phoenixNAP's Bare Metal Cloud vs. AWS, Azure, Google Cloud, IBM Cloud, and Alibaba Cloud
INSTANCE TYPE
PROCESSOR
MEMORY
STORAGE
NETWORK
PRICE
Bare Metal Cloud
d2.c2.large instance

Dual Intel Gold 5317
(24 cores and 2.9 GHz)

256 GB RAM

2x2 TB NVMe

50 Gbps

Azure Dedicated Hosts
Dsv3_Type1 instance

Single Intel E5-2673 v4
(2.3 GHz)

256 GB RAM

Managed disks with additional costs

24-30 Gbps

Bare Metal Cloud
d1.c4.large instance

Dual Intel Gold 6258R
(56 cores and 2.7 GHz)

256 GB RAM

2x2 TB NVMe

50 Gbps

AWS Dedicated Hosts
c5d.18xlarge instance

Intel Xeon Scalable CPU
(16 cores and 3.4 GHz)

32 GB RAM

EBS with additional costs

25 Gbps

Bare Metal Cloud
d1.m4.medium instance

Dual Intel Gold 6258R
(56 cores and 2.7 GHz)

768 GB RAM

2x2 TB NVMe

50 Gbps

Google Cloud
c2-node-60-240 instance

Dual Intel Xeon Scalable CPU

240 GB RAM

Persistent disks with additional costs

32 Gbps
Don't let cloud complexity slow down your business.
Do more with alternative cloud!
Which Applications Is Alternative Cloud For?
With over 40 server instances optimized for compute, memory, storage, or general workloads, Bare Metal Cloud lets you deploy anything from sandboxes to production environments in just a few clicks.
Highly dynamic workloads
Easily adapt your infrastructure to global traffic peaks through hourly billing and flexible server deployment options.
ML/AI workloads, real-time analytics, or in-memory databases
Process demanding workloads faster using pre-configured servers with Intel Xeon Scalable CPUs and Intel® Optane™ PMem.
Kubernetes and DevOps workloads
Automate infrastructure management using familiar IaC tools (Terraform, Pulumi, Ansible) and deploy geo-distributed HA K8s clusters in 5 minutes.
Sensitive workloads
Protect data in transit, at rest, and in use leveraging phoenixNAP Encryption Management Platform and Intel SGX confidential computing technologies.
Elevate your cloud computing experience. No overspending.
No compromises.
Other phoenixNAP Alternative Cloud Services
phoenixNAP's alternative cloud portfolio is built to address the specific requirements of both SMBs and global enterprises without forcing you to settle for "best fit" solutions. Whether you want to migrate sensitive workloads from on-prem to colocation or shift colo-hosted apps to VMware®-verified enterprise cloud environments, we can cater to your IT needs.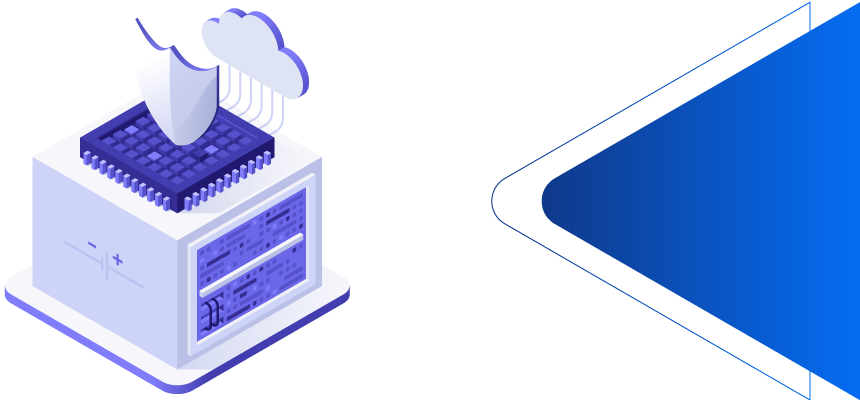 Data Security Cloud
Built to meet the highest security and compliance demands, this affordable yet robust multi-tenant cloud platform keeps your sensitive data safe through various layers of hardware and software-based data protection technologies.
Use cases: E-commerce, Health, Legal, or SLED SMBs needing a high-performance cloud solution for processing and protecting confidential data.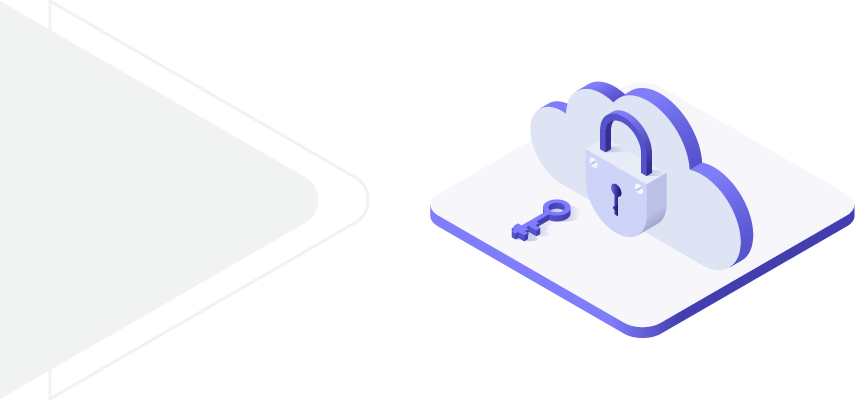 Managed Private Cloud
A software-defined, single-tenant environment built to your exact needs, meeting all your security, performance, and compliance goals. This customizable solution can be self-serviced or fully managed from the hypervisor down.
Use cases: Transaction processing environments, enterprise cloud IT environment, hosted virtual desktops, SaaS.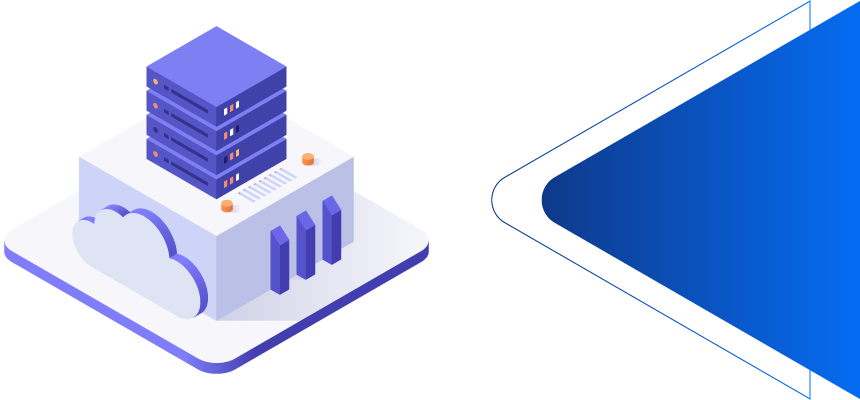 S3-Compatible Object Storage
Deploy powerful yet easy-to-use storage and add it to your infrastructure. Store, access, retain, and secure petabytes of unstructured data across multiple geographic locations using the familiar, cloud-native S3 API.
Use cases: Media and entertainment, content distribution, file sharing and archival, big data analytics, static website hosting.
Deploy enterprise cloud infrastructure at a fraction of the cost of public cloud solutions! Switch to phoenixNAP now!