Edge Computing
Servers and Solutions
Augment your cloud strategy with optimized infrastructure solutions.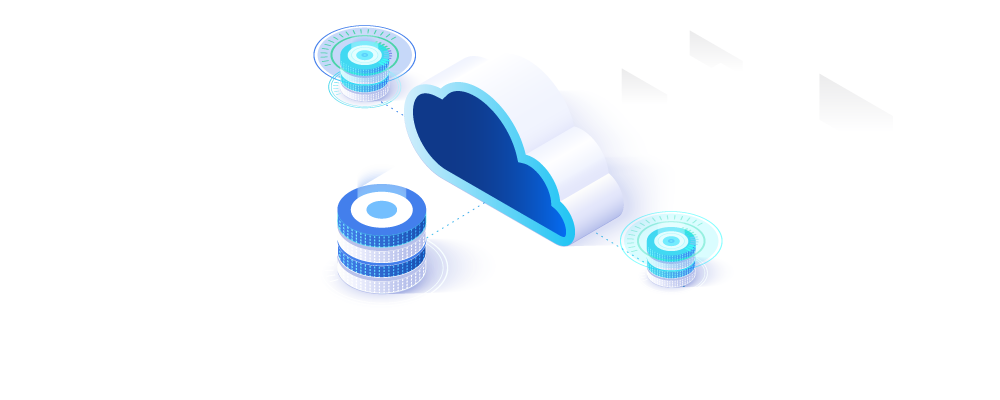 Go Beyond Traditional Computing Models
Reimagine your approach to building your infrastructure and ensure streamlined delivery of your apps and services across the globe. Stay competitive and keep pace with technological advancements by fully embracing the potential of edge computing.
Edge computing is a cloud model that extends computing capabilities beyond traditional data centers by bringing data closer to the users' physical location. Shifting workloads and data to local devices and servers helps reduce network latency and optimize bandwidth usage and costs.

Achieve Better Performance
Take advantage of edge computing capabilities to increase network speed, lower latency, and ensure excellent user experience.

Enhance Security and Privacy
Leverage the distributed nature of edge computing to avoid business disruptions and reduce the vulnerability of systems and data.

Flexibility and Scalability
Create a network of local and regional edge servers to expand your capacity without expensive infrastructure investments.
Testimonial
"phoenixNAP was instrumental in helping us provide high-quality services to our customers which cemented our rapid growth and expansion over the years. Our relationship is built on mutual trust and support. Whenever we experienced problems, phoenixNAP responded quickly and mitigated any issues without affecting the availability of our services."
– Matt Russel, Chief Cloud Officer, Namecheap
Bare Metal Cloud Edge in Austin, Texas
We're bringing Bare Metal Cloud closer to the edge to enable 10 millisecond access from any location in the U.S. Southwest! By delivering data through endpoints, the edge technology enables faster data access and improved performance for live data streams and analytics. This drastically improves end user experience as information and applications can be delivered in real-time.
Bare Metal Cloud edge location in Austin, Texas, is deployed at an American Tower data center. Using multiple virtual cross-connects to a Megaport Cloud Router, we are routing traffic from this site to our other locations in the U.S., accelerating transfer speeds and connectivity. This makes Bare Metal Cloud edge instances convenient for deploying next-generation workloads such as 5G transports or services built on top of 5G.
As an edge location, Bare Metal Cloud deployment in Austin, Texas, functions as an enabler for a widespread applications access. See all instances below and deploy today!
| Instance Name | Instance Count | Instance Build | Hourly | Monthly | 1 year | 2 year | 3 year |
| --- | --- | --- | --- | --- | --- | --- | --- |
| s1.e1.small | 8 | E-2186G 32GB RAM 1x 480GB SSD 2x 1Gbps | | $90.00 | $83.70 | $79.20 | $73.80 |
| s1.e1.medium | 8 | E-2186G 64GB RAM 1x 1TB NVMe 2x 1Gbps | | $105.00 | $97.65 | $92.40 | $86.10 |
| s1.e1.large | 8 | E-2186G 128GB RAM 1x 1TB NVMe 2x 1Gbps | | $164.00 | $152.52 | $144.32 | $134.48 |
What Is an Edge Server?
Edge servers are globally distributed physical machines that enable data storage and computation close to data sources. These powerful devices, positioned in a strategic offsite location between the main server and end-user, can deliver computing resources exactly where they are needed to ensure enhanced data protection, improved network performance, and continuity of business operations. The ability to process and filter data on-site before it's pushed into the cloud helps reduce infrastructure costs.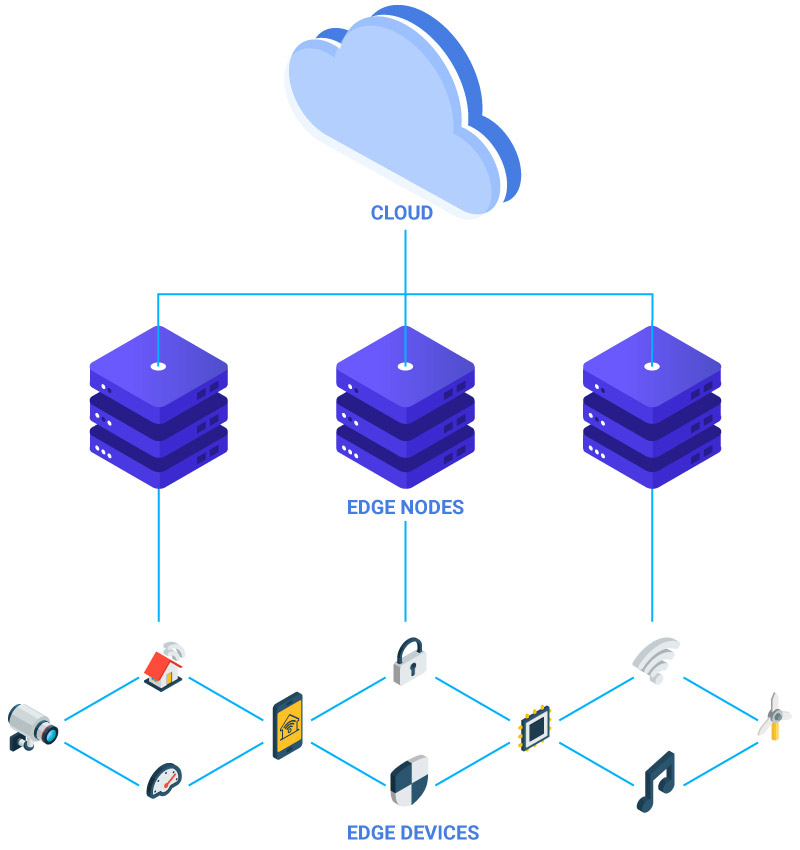 Features of phoenixNAP Edge Cloud Computing
Efficient and flexible infrastructure is vital for the success of edge computing strategies. Utilize the raw power, automation, and cloud-like flexibility of our servers to boost the performance of your business.
phoenixNAP edge computing solutions enable you to leverage our highly distributed network of bare metal servers and quickly deploy workloads close to your devices.

Globally Available
Deploy your servers close to your customers. Choose from multiple locations across the US, Europe, and Asia.

Physical and Virtual
Choose between dedicated or hybrid cloud solutions. Customize them to achieve optimal performance.

Scale with Ease
Quickly ramp up your infrastructure to meet the constantly growing needs of your business.
Edge and IoT
The Internet of Things (IoT) refers to pieces of hardware equipped with the technology to communicate and exchange data with other devices and systems. To be successfully implemented and provide the intended value to customers, IoT requires the continuous processing and analysis of a huge amount of data. Shifting computing services closer to the end-user helps reduce latency and bandwidth costs.
With the ability to store and process data required for IoT devices locally, edge helps you reduce communication latency and reach optimal performance.
Edge is the next frontier for digital transformation.
Conquer it with phoenixNAP
Use Cases for Edge Computing Solutions
Healthcare
Healthcare providers use edge devices to improve patient care as reduced latency can shorten the time it takes to access medical records and improve staff response times.
Finance
Financial institutions are placing edge devices close to stock exchanges to avoid lag and ensure data accuracy and integrity, as any delay could mean losing money.
Autonomous Vehicles
Edge devices allow autonomous vehicles to gather and process data from various sources and operate safely by making real-time responses to situations on the road.
Industrial Manufacturing
Manufacturing companies are using edge to incorporate data storage and computing into industrial equipment to achieve better reliability and productive uptime.
Online Shopping
Leverage edge to create a rich and interactive buyer experience by implementing augmented reality and virtual assistants in your online store.
Online Gaming
Bring games closer to users. Deploy an edge server close to players to reduce lag and create the ultimate online multiplayer gaming experience.
Why Choose an Edge Computing Solution by phoenixNAP?
The promise of the edge is to process data physically close to where it's produced. This reduces the amount of time data spends traveling across networks and provides multiple benefits, including low latency and cost optimization.
Building a successful edge strategy requires a trusted partner and reliable infrastructure.
phoenixNAP offers a comprehensive portfolio of IT services to securely deploy, connect, and backup your environment and provide continuous availability across the globe. By leveraging our global data center footprint, you can get closer to your users, deliver less latency, and get a localized experience.
Get in touch with our experts and determine the right cloud model to support your business's growth.