DDoS Server Protection and Mitigation
Stay online 24/7 with intelligence-driven DDoS protection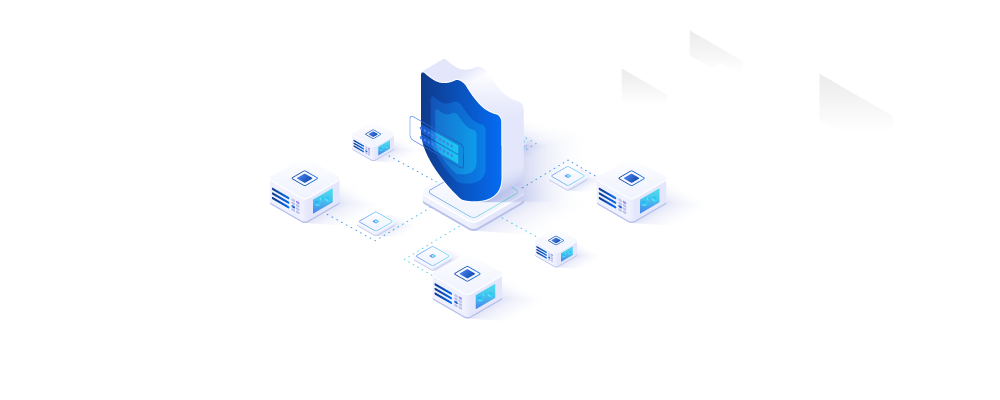 Robust, Enterprise-Grade DDoS Server Protection
phoenixNAP DDoS Protect™ shields your online business from DDoS attacks at no additional cost. Automated traffic filtering tools and lightning-fast DDoS mitigation infrastructure work in tandem to ensure your business is up and running during cyberattacks.

Always protected
Experience enterprise-grade protection against DDoS attacks and malicious traffic with a global system that is always up to date with the latest exploits.

Always available
Continue catering to your users without disruptions in service during massive attacks by relying on a system that repels attacks before they reach your servers.

Always free
DDoS protection is available for free on Bare Metal Cloud, Dedicated Servers, Managed Private Cloud, HaaS, Virtual Private Data Center, and Colocation services.
Let Us Protect Your Business Against DDoS Attacks
Explore our highly scalable, fully secured hosting solutions
Sophisticated defense against sophisticated attacks
Precise traffic filtering and instant DDoS mitigation
Fully Automated, Intelligence-driven DDoS Detection
phoenixNAP utilizes Kentik's advanced monitoring tools for improved network visibility. Automatic screening and rigorous traffic filtering through globally distributed scrubbing centers prevent DDoS traffic from taking down your servers. Engineered to absorb large-scale attacks, our DDoS mitigation infrastructure is precisely calibrated to allow only legitimate users to pass through it. Colocation, HaaS, and in some cases Managed Private Cloud clients can use their own carriers.

What Is a DDoS Attack?
Distributed Denial-of-Service (DDoS) attacks consist of a network of infected machines, known as a botnet, which aims to overwhelm your server with bogus requests, preventing real users from reaching it. DDoS attacks are not always carried out by hackers or cybercriminals. Businesses are known to launch DDoS attacks against competitors, causing financial losses and reputational damage.
Multi-layered DDoS Protection System
While unprotected servers quickly fall victim to DDoS attacks and stop processing requests, a dedicated server with DDoS protection continues serving real users without disruptions in availability.

Automated Detection
phoenixNAP's fully automated, multi-layered DDoS detection system continuously scans traffic coming into the network. With real-time network visibility provided by Kentik, we can instantly pinpoint threats before they cause damage to your servers, providing you with reliable 24/7 protection. On top of that, automated alerting systems allow us to take immediate action at the data center level in case of a breach.

Immediate Mitigation
Once a DDoS attack is detected, it is automatically redirected away from your servers to global scrubbing centers for cleaning. Through intelligent routing procedures and automated rule sets, we are able to break malicious traffic into more manageable loads for faster filtering.

Precise Filtering
All malicious traffic is cleaned through robust scrubbing centers before being injected back into the network. Our multi-layered system performs granular traffic filtering based on IP addresses, ports, and protocols to ensure legitimate visitors are never blocked from reaching your servers. The cleaning process happens automatically, behind the scenes, without causing latency or interruptions to your workload.

Forensic Analysis
Our engineers forensically analyze every DDoS attack to uncover specific patterns pertaining to IP addresses, protocols, and attack origins. We constantly update our DDoS protection system with data from the latest exploits and attack patterns, thereby protecting you from even the most sophisticated attacks.


What Our Clients Say About Us
"Having the ability to showcase phoenixNAP to our customers really helps with the due diligence we undergo with them to illustrate the strength and importance of our security. The measures and systems phoenixNAP provides are a business enabler for us"
– Christian Lees, CTO / CSO, InfoArmor
FREE 20 Gbps DDoS Mitigation Capacity
phoenixNAP DDoS Protect™ is engineered to mitigate all UDP, TCP, and ICMP-based attacks with speed and accuracy.
UDP attacks
UDP Flood
Fragmentation
VoIP Flood
Media Data Flood
Non-Spoofed UDP Flood
TCP attacks
SYN Flood
SYN-ACK Flood
ACK & PUSH ACK Flood
Fragmented ACK
RST or FIN Flood
Synonymous Flood
Fake Session
Session Attack
Misused Application
ICMP attacks
ICMP Flood
Fragmentation
Ping Flood
Fragmented ACK
RST or FIN Flood
Synonymous Flood
Fake Session
Session Attack
Misused Application
Maintain business continuity
Stay protected and prevent service disruptions during cyberattacks
Let's Talk About Protecting Your Business
With DDoS attacks getting more destructive, it is imperative to have robust DDoS protection and mitigation measures in place. By letting phoenixNAP handle DDoS attacks, you are free to invest your energy, time, and money in keeping your users satisfied and your business thriving.
Get in touch with our experts to find out how you can get on our stable, secure, and protected global network fast.