Dedicated Storage Servers
Safely store backups, large multimedia files, and archival data.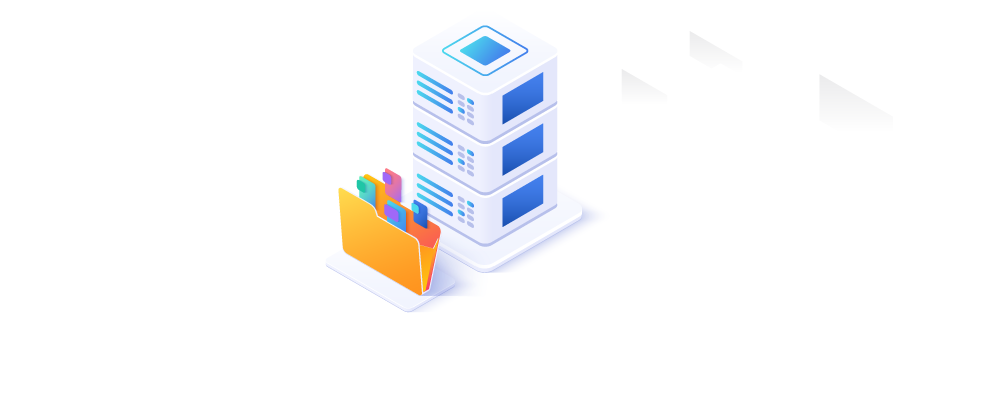 Get a high capacity system at a low price.
A storage server provides you with abundant disk space for your most demanding workloads. These servers typically have 12-24 disks that can house IOPS-intensive or high capacity drives for storing large databases, multimedia files, and backups. phoenixNAP offers multiple storage solutions and gives you choice and flexibility at an optimal price. Deploy dedicated servers or network storage on-demand.
Recommended servers
What are storage servers?
Storage servers are specifically designed for storing and securing large sets of digital data. Storage servers provide an advanced way to allocate large amounts of data with high access speeds, offering excellent performance vs. cost and capacity ratios. Most companies will use them as a central point of data access that is connected to additional nodes or remote computers.

Industry-Leading Hardware
Our solutions are powered by the latest generation hardware technologies by Intel.

Large-Capacity Drives
Choose among NVMe, SSD, and HDD options to build your platform.

Global Network
Optimize your infrastructure with 10Gbps public and private network access storage servers.

Testimonial
"phoenixNAP was really the right choice for location, security, amenities, and all around nice people to work with. The whole phoenixNAP crew is top notch and they really catered to meeting our current needs and also allowed us the ability to expand in the future."
– Marc Chesley, VP of Development and Technology, Infusionsoft
Types of Storage Servers
Tier your storage with next generation NVMe, SSDs, and HDDs to achieve ultimate performance vs. cost and capacity ratios.
With phoenixNAP, you can choose between different types of storage solutions depending on your needs.

Performance Storage
Powered by Intel® Optane™ DC persistent memory, phoenixNAP's performance storage servers offer you high capacity and persistence at an affordable price point.
Get detailed insights from your data in minimum time and improve productivity, reliability, and operability.

Archival/Backup Storage
Optimize your IT costs, secure your data, and preserve its integrity with a specialized storage system by phoenixNAP.
Our backup storage solutions enable you to back up your data at regular intervals without worrying about disk space use.

Object Storage
Optimized for large data storage, our Object Storage service lets you store and manage petabytes of bandwidth-heavy data.
Store your HD videos, medical images, graphics files, enterprise documents, or engineering files safely and cost-effectively.
Get object storage.

Network Storage
Optimize your storage server based on your performance, capacity, and scaling needs. phoenixNAP lets you tailor your platform to your current demands and add more capacity as you grow.
Ask us about our flexible pricing options.

Mass Storage Servers
If you're looking for massive storage at the lowest price per gig, deploy one of our dedicated servers loaded up with large volume drives.With capacity up to 80 terabytes, these massive servers are fit for the biggest data needs.
Additional Storage Options:
Managed Private SAN
When you need dedicated, highly available, enterprise network storage, phoenixNAP's Managed Private SAN solution is your answer. Leveraging hybrid flash SAN technologies, you get performance and cost-effective density, offering you the best of both worlds. Designed for the small to medium enterprise, this solution can replace your aging or dying SAN infrastructure and run your critical business applications with upwards of five nines availability.
phoenixNAP Managed Private SAN offers:
NFS, iSCSI, or FC options available
Leverages HA clustering technology
Flash acceleration accommodates high IOP workloads
In-line de-duplication and compression
Built for high density up to multiple hundreds of TBs
Storage Servers Q&A
Setting up a storage server? We are here to assist you with any questions you may have. Our solution experts are at your disposal for guidance on the best practices for setting up a storage server. Reach out to us at [email protected].
Intel Optane Memory Vs SSDs Vs RAM
Intel Optane Memory represents a new generation of storage technology optimized to save data while providing high density and low latency. Read our knowledge base article to discover how it compares to SSDs and RAM.
Learn the Differences
NVMe Vs SATA Vs M.2 SSD: Storage Comparison
Learn more about the differences between the most popular storage options – NVMe, SATA, and SSDs. This article provides an overview of each, explaining their advantages and disadvantages to enable you to make more informed decisions.
Compare Solutions
How To Extract Or Unzip Tar.Gz Files From the Linux Command Line
Learn how to extract files from tar.gz using a command-line in Linux. This article provides step-by-step instructions to enable you to quickly and safely complete this action.
Learn More