Cloud Pricing Calculator Features
Choosing the right configuration for your cloud workload is not always a simple task, especially if you are unable to predict how it will scale in the future. Understanding this challenge and taking into account the possible complexity of your workload placement strategies, we created Bare Metal Cloud Pricing Calculator to help you evaluate our available configuration and calculate your future costs.
Based on the type of your app, your performance goals, and your IT budget, you can select different parameters in Bare Metal Cloud calculator to get the exact price for your preferred instance.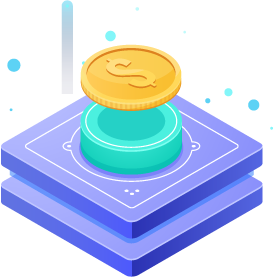 Choose the right CPU for your workload
Calculate your costs based on contract type/length
Evaluate the available billing options
Meet your bandwidth needs with flexible packages
Get insight into costs associated with OS deployment

Transparent Pricing
Get transparent information about your cloud costs to efficiently plan your long-term IT infrastructure investments. Bare Metal Cloud Pricing Calculator provides insight into all costs associated with your preferred instance.

Instance Types Recommendations
Based on the selected CPU, the cloud pricing calculator suggests the instance types you can deploy. Select the one that meets your needs best and calculate how much it would cost you to deploy it for a selected period of time.

Export Pricing Estimates
Share and analyze suggested workload-specific infrastructure and pricing. The simple export option will send the details of your selected configuration to your email, so you can use it at your convenience and make comparisons.
What is Bare Metal Cloud (BMC)?
Bare Metal Cloud is an API-driven dedicated server platform built for automation-driven IT. Through its flexible billing models, integrations with the most popular IaC tools, advanced network and bandwidth features, API and CLI availability, as well as intuitive portal, BMC helps you eliminate infrastructure management complexities. Deploy and scale servers faster to accelerate your software development pipelines while optimizing your costs and performance.
Learn how you can spin up a BMC server in 1 minute!
Choosing Bare Metal Cloud over Shared Environment
While multi-tenant cloud platforms offer a great degree of flexibility and scalability, they are not the best option for all types of applications. Data-intensive workloads such as multimedia, bioinformatics, HPC or AI/ML, as well as sensitive data might require dedicated environment.
phoenixNAP's Bare Metal Cloud platforms brings you raw power of dedicated servers with cloud-like flexibility. As an automation-driven platform, it lets you spin up your server instances in a matter of minutes and scale as easily. Over 30+ pre-configured instances are available on an hourly or monthly billing model to support your cloud-native needs.
Enjoy the flexibility of the cloud without "noisy neighbors" or vendor lock-in.
Bare Metal Cloud Use Cases
Production Workloads
Lower your TCO leveraging advanced system configurations that are available at a lower price point compared to Public Cloud.
Kubernetes Management
Have your Kubernetes clusters up and running in minutes with Bare Metal Cloud servers with pre-installed SUSE Rancher software.
Multi-Cloud Deployments
Leverage Bare Metal Cloud as part of your multi-cloud setting for workloads that require dedicated hardware or specialized configurations.
Global Burst Resources
Streamline workloads you did not anticipate by adding more CPU and RAM easily. Control burst resources usage across locations.