Data Center as a Service
Accelerate your digital transformation with opex-modeled IT infrastructure solutions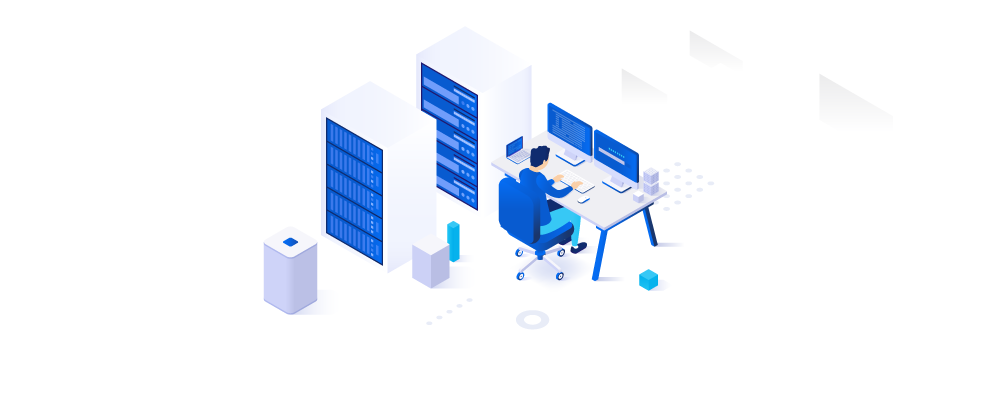 A Full Data Center Service Supporting Agile Businesses
Constructing and managing your on-prem data center is challenging and costly, especially at scale. Securing, rightsizing, and maintaining your IT infrastructure requires capital investments and months of full-time staff engagement.
phoenixNAP's Data Center as a Service (DCaaS) offer lets you lease access to managed, enterprise-grade data center resources including power, cooling, compute, networking, and storage. This saves you weeks of setup and maintenance work and helps you deploy your globally connected data center environment with no upfront costs.

Fast and Flexible
Access fully customizable, high-performance IT resources featuring next-gen hardware and software. Adapt your infrastructure to your workloads and expand it to hybrid environments in no time.
Secure and Reliable
Redundant power and cooling with SLA-backed 100% uptime and free DDoS protection ensure data availability and business continuity further fortified with enterprise-level cloud backup and DR options.

Scalable and Cost-effective
Easily scale your infrastructure from the core to the edge, optimizing IT spend with reduced bandwidth costs, pay-per-use billing options, and discounts for monthly or yearly reservations.
Testimonial
"Our technological infrastructure was built by phoenixNAP strictly in line with our needs and according to our exact guidelines (servers, switches, cabling). In addition to that, we currently have full control over hardware (switch configuration, IPMI, etc.), which makes further improvements easier to Implement."
– Bartek Romański, CTO, RTB House
Remove infrastructure constraints. Increase operational efficiency. Optimize TCO.
Benefits of DCaaS
Data Center as a Service market size is expected to reach $298.5 billion by 2026, with an estimated CAGR of 12.7%.* Regardless of the size of your organization, DCaaS helps you ensure operational efficiency and compliance, sustain growth, and stay competitive by offering innovative services to your clients around the globe.
DCaaS lets you overcome the limitations of your on-prem data center, allowing your IT staff to focus on growing your business instead of investing hours or days into infrastructure management. With state-of-the-art solutions tailored to your needs, you enable optimal performance and availability for your workloads and applications while reducing your overhead.
* Source: IndustryARC, Data Centre as a Service Market – Forecast (2022 - 2027)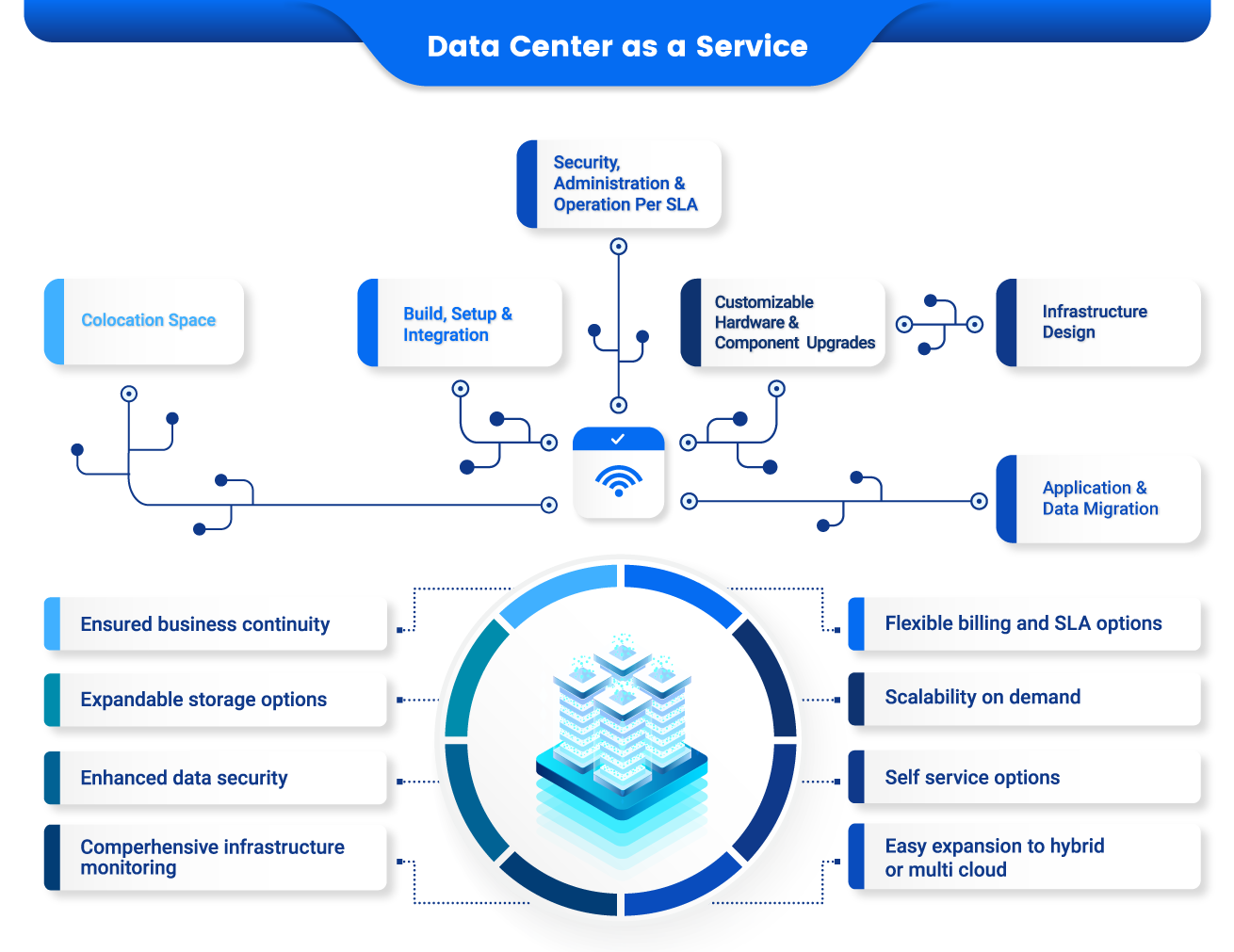 The growth of edge computing, IoT, AI, and global team and workload distribution causes businesses to generate data everywhere. That is why DCaaS is a perfect solution for enterprises looking to run resource-intensive workloads such as hypervisors, databases, or container platforms in a reliable, scalable environment.
Through strategic positioning, flexibility, and high data availability, DCaaS helps enterprises lower their cost of entry and quickly expand their market reach. By gaining access to the newest data center technologies, you divest yourself of costly on-prem hardware upgrades and licensing. Also, DCaaS presents a viable and secure solution that lets you reap the benefits of hybrid cloud computing while avoiding latency and data security risks related to public cloud.
Outsourcing data center services is particularly interesting for Data Center Operators. By adding DCaaS offering to your existing service portfolio you can increase revenue by offering managed, automation-driven platforms to cloud-native organizations looking to deploy and scale their infrastructure fast.
Features of phoenixNAP DCaaS
With over a decade of experience in data center operations and infrastructure building, phoenixNAP offers you solutions that help you lower TCO and accelerate your digital transformation. Our wide range of services comes with 24/7 expert support on-site and comprehensive infrastructure management options.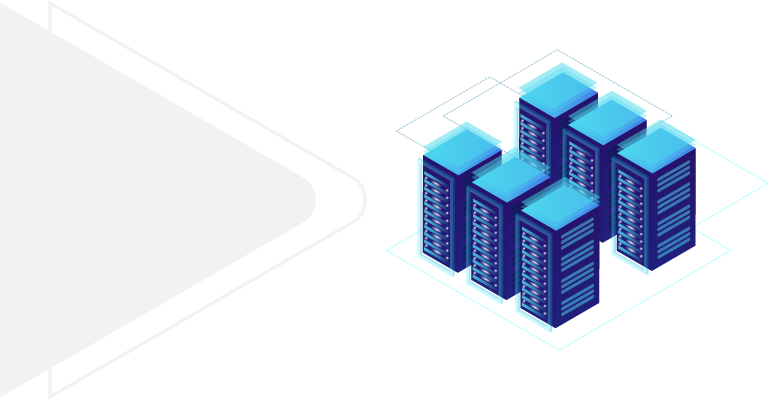 Colocation
Expand your global footprint and gain access to strategically located space, power, and cooling resources in high-density, carrier-neutral data center facilities. Leverage on-demand direct connection to Arizona's only AWS Direct Connect or Google Cloud Connect location and easily expand your environment to multi and hybrid cloud.
Hardware as a Service (HaaS)
Lease additional hardware whenever your workloads need it and upgrade your infrastructure with industry-leading compute, storage, security, and network technologies. Gain ultimate flexibility available on an opex-model, with round-the-clock remote hands support, flexible contract terms, and lease-to-own options.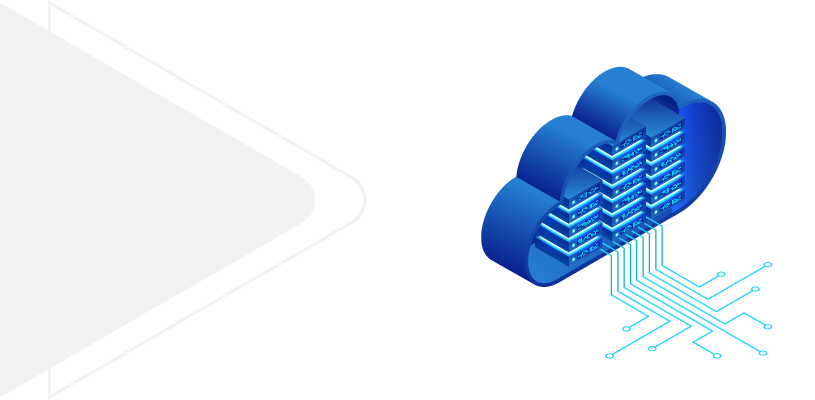 Bare Metal Cloud
Deploy your cloud-native, K8s-compatible data center in minutes. Spin up pre-configured API-driven dedicated server instances, scale them at the edge and manage them as code, aligning your infrastructure to your CI/CD pipelines. Access your servers and solutions via CLI, API, or WebUI and gain full control with single-pane-of-glass observability.
As a global data center services provider, phoenixNAP's broad range of solutions goes beyond colocation and caters to the needs of anything from legacy apps to cloud-native microservices.
Our Data Security Cloud is an ideal cloud infrastructure platform for your sensitive workloads enabling multi-layer hardware and software protection with single-pane-of-glass encryption and access control. Leverage the latest, enterprise-grade managed cloud solution with minimum investments and reap all the benefits of on-prem security without any configuration or risk management overhead.
To additionally strengthen your security posture and ensure the highest levels of data availability, our Backup and Disaster Recovery solutions are at your disposal. As an award-winning backup and DR provider, phoenixNAP offers you 6 geo-disperse DR locations and 24/7 expert support for simple onboarding and long-term peace of mind. Deploy customizable solutions for ensured business continuity and gain easy access to state-of-the-art technologies that your critical workloads safe from outages or insider and outsider threats.
Use Cases for phoenixNAP DCaaS
Overcome on-prem infrastructure challenges
As your workload demands outgrow your on-prem capabilities, add additional resources, and expand your footprint globally without spending a fortune. Set up hybrid, multi-cloud, or edge computing environments on demand with expert staff at your disposal 24/7.
Accelerate business growth
Many small and medium businesses develop promising software but lack the resources needed to ensure optimal user experience for their product. phoenixNAP helps you grow and gain a competitive edge by providing you with a flexible data center environment available without capital investments.
Enhance data security
Data centers are common targets for cyber threats. Through multiple layers of battle-tested hardware and software security solutions and superior on-prem security, phoenixNAP's Data Center as a Service keeps your data physically and digitally safe.
Increase data availability
Mission-critical workloads require an always-on data center environment with redundant power, cooling, network, and compute resources. Our enterprise-grade server hardware and secure cloud backup and DR services help you stay resilient to business disruptions no matter what.
Want to learn more about DCaaS?
Browse our FAQ and knowledge base sections for additional information.
What is Data Center as a Service?
Data Center as a Service is an IT service model where data centers provide their physical facilities and infrastructure for lease or rent to clients. The clients access the provider's servers, hardware, bandwidth, storage, network infrastructure, and other resources remotely across a geo-distributed WAN network.
How Does DCaaS Model Work?
The DCaaS model lets organizations leverage all the benefits of accessing full data center capabilities on demand, without having to physically visit the facility. The DCaaS providers offer different service packages organizations can choose and scale on demand, with minimal effort. This helps them lower their IT costs while taking advantage of a modern, secure, and always-on infrastructure.
Data Center as a Service vs Colocation
DCaaS takes the traditional colocation service to a new level, offering more than just power, bandwidth, network, and physical space for organizations to migrate their existing infrastructure to. It offers fully managed services with flexible resource provisioning meeting the requirements of growing businesses. This helps organizations reduce their overhead costs while boosting scalability, reliability, and security of their IT environment.