Intel® Xeon® E-2388G and E-2356G Processors
Get Bare Metal Cloud servers with the latest Intel Xeon E-Series CPUs for as low as $0.19 /hour!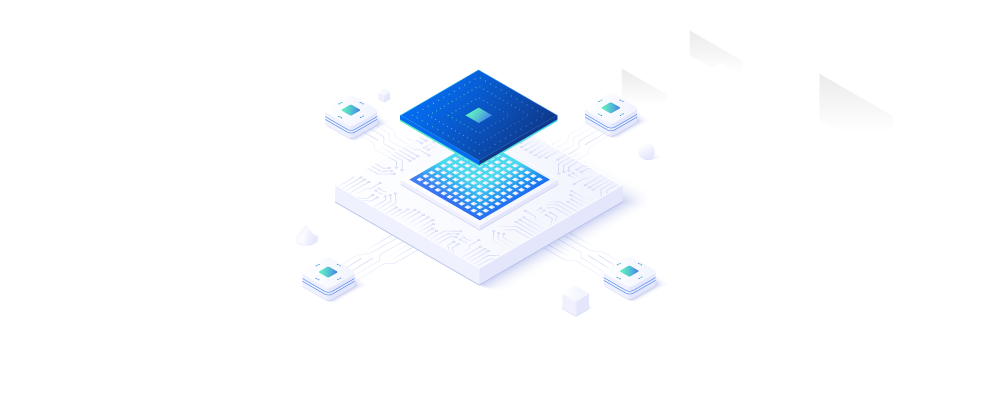 Future-proof Your IT. Scale as Your Business Grows.
Regardless of the size of your organization, ensuring security and accessibility for your mission-critical data is vital for business growth. On-prem server solutions can put a significant strain on the budget of your small or medium business by requiring constant investments in staffing, component upgrades, and maintenance.
With our opex-modeled Bare Metal Cloud (BMC), you can deploy powerful yet affordable single-socket Intel Xeon E-Series CPUs in minutes. It takes only a few clicks to modernize your IT and boost performance and security for your web hosting, file server, or cloud service workloads.
E-2356G
Instance Type
Specs
Hourly
Monthly
12 mo
24 mo
36 mo
s2.c1.small

6c @ 3.2GHz
(64GB RAM, 1x 1TB NVMe, 2x 10Gbps)

$0.19

$113.44

$105.50

$99.83

$93.02

s2.c1.medium

6c @ 3.2GHz
(64GB RAM, 2x 1TB NVMe, 2x 10Gbps)

$0.31

$150.10

$139.59

$132.09

$123.08

s2.c1.large

6c @ 3.2GHz
(128GB RAM, 2x 1TB NVMe, 2x 10Gbps)

$0.39

$188.70

$75.49

$166.06

$154.73
E-2388G
Instance Type
Specs
Hourly
Monthly
12 mo
24 mo
36 mo
s2.c2.small

8c @ 3.2GHz
(64GB RAM, 1x 1TB NVMe, 2x 10Gbps)

$0.33

$161.99

$150.65

$142.55

$132.83

s2.c2.medium

8c @ 3.2GHz
(128GB RAM, 1x 1TB NVMe, 2x 10Gbps)

$0.39

$188.02

$174.86

$165.46

$154.18

s2.c2.large

8c @ 3.2GHz
(128GB RAM, 2x 1TB NVMe, 2x 10Gbps)

$0.42

$204.84

$190.50

$180.26

$167.97
Bare Metal Cloud instances featuring Intel Xeon E-2300 series CPUs are available in Phoenix, AZ, and Ashburn, VA, with more locations coming soon.
The combined power of Intel Xeon E processors and Supermicro servers enables you to build a high-performance IT environment. Ensure scalable performance for your workloads to meet dynamic processing needs. Available from phoenixNAP's global locations, the next gen hardware technology from Intel and Supermicro enables you to deliver a seamless experience to your users worldwide.
Bare Metal Cloud is available in more than 20 workload-optimized, pre-configured instances!
Entry-level Servers for Next-level Business Agility
With 6 or 8 cores, up to 16 MB cache, and up to 5.10 GHz single-core Turbo Boost frequency, Intel Xeon E-2388G and E-2356G CPUs give you the agility to quickly respond to market demands. Combined with our Bare Metal Cloud servers powered by cloud-native architecture and last-gen hardware, these professional-grade CPUs give you a competitive edge at an unbeatable price.
Faster. Safer. More Affordable.
Cutting-edge Hardware
BMC offers NVMe storage, up to 128 Gb RAM, and 20 Gbps network speed. Combined with Intel Xeon E-2300 CPUs that bring a 17% gen on gen performance boost, these instances help you process workloads faster.
Advanced Security
With Intel® Software Guard Extensions (SGX) you can protect sensitive data on the hardware level and enable confidential computing for your business, keeping your secrets safe from third parties.
Lower Costs
Optimize your infrastructure costs through flexible billing and bandwidth options. Get free 15 TB bandwidth with your first deployment and expand your business with ease while eliminating TCO.
With phoenixNAP's Bare Metal Cloud, you can rely on automation to save you hours of infrastructure management. Deploy and provision powerful servers through simple API calls or a few webUI clicks and gain access to the latest Intel CPU technology, intelligently designed to support the way you work. Scale your infrastructure globally in minutes and bring your applications closer to your target market with no upfront investments.
Bare Metal Cloud Features:
API-driven server provisioning
Deployment in under 2 minutes
No virtualization overhead
Infrastructure management with integrated popular IaC tools
Last-gen RAM and storage
GitHub repositories and actions
SUSE Rancher integration for streamlined Kubernetes deployments
20 Gbps network
15 TB free bandwidth
Hourly or monthly billing options
Next-level server technologies. Entry-level price tag.
Intel Xeon E-2300 Use Cases
A Perfect Fit for Growing Your Business on a Budget
While fitting the entry-level server category, Bare Metal Cloud instances powered by Intel Xeon-E CPUs support the growth of your business through high availability and cost-efficiency. Delivering stable performance and reliability for your mission-critical services and global customer needs, these instances are suitable for a wide variety of workloads.
File Sharing and Storage
Deploy your instance in minutes with your preferred OS pre-installed and run your file server on reliable, modern hardware and a network with up to 2 TB of storage for fast and secure access to all your mission-critical data.
Web Hosting and Applications
Run your website and apps on high-performance hardware supporting the latest Intel technologies such as Turbo Boost and Hyper-Threading. Complete tasks faster and ensure optimal user experience wherever your clients might be.
Confidential Workloads
Leverage enterprise-level data security with Intel SGX. Isolate sensitive database encryption keys, confidential application code, and other business secrets in memory, providing hardware-level data protection against insider and outsider threats.
Cloud Gaming
With up to 128 GB of RAM, 20 Gbps network speed, and the newest, integrated Intel® UHD P750 Graphics, these Bare Metal Cloud instances can run a wide range of games seamlessly, no GPU required.
Ready to unlock new possibilities for your business?
Deploy Bare Metal Cloud in under 120 seconds: