Virtual Private Data Center
Enterprise-Class Architecture at Scale with Software-Defined Data Center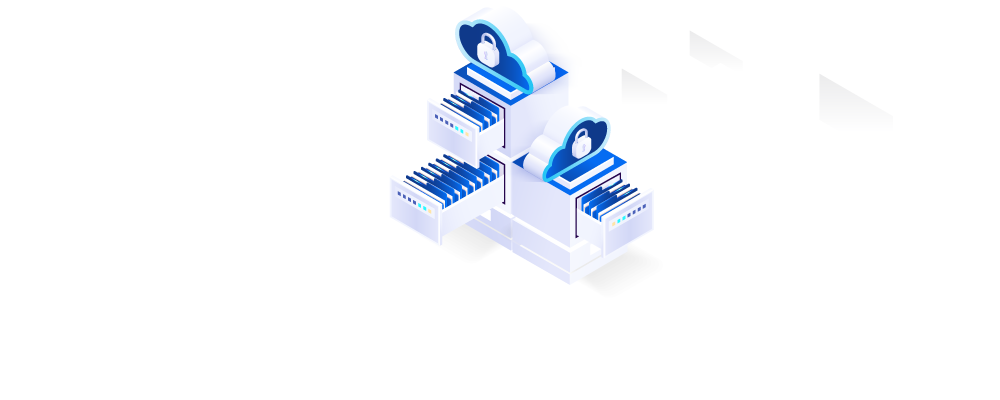 Virtual Server Provisioning on an Opex Model
Respond to the changing demands of your IT environment with agility and precision. phoenixNAP's Virtual Private Data Center lets you build your own IT platform without the high upfront costs. Access concurrently maintainable architecture that you can customize easily and manage efficiently.

Breakthrough Performance
Virtual Private Data Center delivers speed at scale to ensure optimal performance for your mission-critical workloads.

Centralized Access
Manage your virtual servers, firewalls, and applications leveraging cutting-edge automation systems and orchestration tools.

Reduced TCO
Lower your total cost of cloud ownership (TCO) with the ability to easily scale and control your compute, storage, and OS components.
Testimonial
"Literally, within eight minutes, I had my virtual machine provisioned, turned up, all with a couple of clicks, it was exactly what we needed. And we were able to build out all of our VMs, the network, the firewall rules, all of the network address translations that we needed. I mean, it was simple as we hoped it was."
– John Kloian III, chief technology officer, HomeSmart International
See Our Private Data Center in Action
What is a Virtual Private Data Center?
As a powerful cloud-based environment, phoenixNAP's Virtual Private Data Center (VPDC) can be used for an array of solutions. Small, mid-market, and enterprise organizations in any industry can benefit from its superior flexibility. Our solutions enable easy scaling of network, compute, and storage resources that will quickly adjust to your operational needs.
Our Virtual Private Data Center is delivered with no upfront cost for hardware or software. You can deploy what you need and add additional components later. Monetize your investments, provide a high-performance system, and share your environment while maintaining the highest level of security.
Why Move to the Cloud?
Moving to the cloud does not have to mean taking a step back in your IT plan. phoenixNAP allows for seamless migration of Tier 1 applications to the cloud via its Virtual Private Data Center (VPDC). You can make the move today with zero effect on your production or performance.
As a secure, multi-tenant cloud service, based on VMware® vCloud® Director, our Virtual Private Data Center is fully compatible with your current vSphere® environment. Automated systems for proactive management of vSphere® give you visibility into every level of the virtual infrastructure. Additionally, tools like vCloud® Networking and Security, vCenter Operations Manager, and phoenixNAP's proprietary cloud portal (PNCP) help you efficiently monitor, manage, and scale your resources.
Cloud Service Providers who display the Cloud Verified badge offer services based on the most complete VMware-based cloud infrastructure technology available, providing compatibility, choice and control of VMware Cloud Infrastructure at data center locations where this service is offered.
Security, Business, and Operational Benefits
Virtual Private Data Center puts you in control of your entire infrastructure. You can cost-effectively build out a reliable platform for development, growth or innovation. With stable backend virtualization technology and sophisticated components on top, a Virtual Private Data Center provides you with everything you need to support your business operations.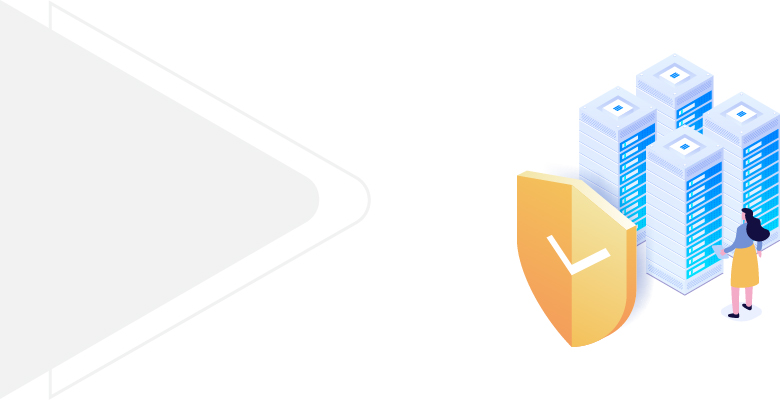 Virtual Private Data Center (VPDC) Security Features
Need high network throughput and ongoing flexibility? Leverage vCloud® Networking and Security™ Suite (NSX) by VMware® at no additional cost.
Edge Gateway Services protect against network, host, and software failures.
App Firewalls help you segment and isolate critical applications.
Scale applications across clusters and pods to improve compute-utilization without VLANs.
vCloud Ecosystem Framework gives you access to REST APIs for partner hardware or software integration.
Flexible Network Architecture
Create multiple private networks at no additional cost. Fast and reliable, a Virtual Private Data Center is redundant at all levels, from servers to connectivity. For private networks, the solution also allows for the creation of multifaceted internal application architectures.
Choose from a multitude of the available MPLS, VPN and routed connectivity options.
Easily integrate into your on-premise environments.
Private transport services are available across our global infrastructure to our other VPDC locations to enhance disaster recovery or multi-site services.
Free DDoS protection for your internet data is included with your service plan.
phoenixNAP's high-speed global network is robust enough for the most complex, multi-tier applications.
A minimum of five distinct Tier 1 carriers per location are at your disposal.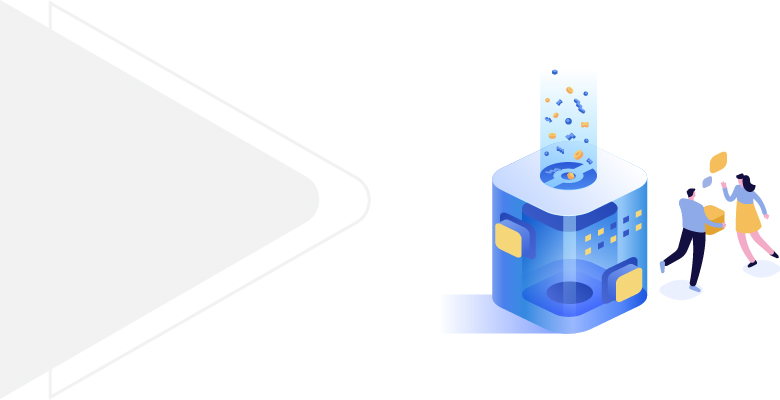 Advanced Backup and Recovery Potential
Backup or replicate your virtual machines efficiently. Our solutions address a full breadth of RPO and RTO requirements. Get superior solutions at a fraction of the cost of implementing a secondary recovery site.
Quickly provisioned, the solution can take only several hours to be set up.
Stay in control of your data so you can leverage your backups for a multitude of tasks.
Leverage the experience of our cloud engineers and dedicated 24/7/365 support.
Improve your IT capacity.
Expand your business potential.
Use Cases for a Software-Defined Data Center Architecture
Extend your current IT capacity without high costs or lengthy timelines. VPDC is an ideal way to deploy your virtualized environments quickly and scale with ease, while maintaining control over your IT. The tasks that previously took an engineer hours or days to handle can now be completed at a moment's notice. This is why companies with the following focus can particularly benefit:
Enterprise and Tier 1 Application Hosting
Large enterprises can justify the use of a Virtual Private Data Center for only one application. Whether as a production or test environment, VPDC offers a scalable and redundant cloud computing service with dedicated resources and a low starting price point.
Development and Test Environments
As a secure low-cost resource, a virtual cloud environment can be an optimal platform for different phases of a development project. Its customization and management capabilities make it easy for large teams to collaborate. Its built-in security features provide the utmost protection for all workloads.
Software-as-a-Service (SaaS)
Web 2.0 companies use VPDC to obtain enterprise-class performance with an on-demand payment model. Its features include high-throughput firewall, VPNs, load balancers, and complex network setup. Additional options such as VMware vApps enable SaaS providers to deploy templated groups of VMs.
Hybrid Cloud
Virtual private data center customers can choose to create a hybrid cloud for their IT and any of our latest generation VPDC hosts. We offer a wide range of compute resources to address and support nearly any demanding infrastructure requirement.
Production Website Hosting
Backed by advanced availability technologies, our VPDC provides seamless performance for production websites and critical business applications. The reliable global backend network helps you to take your applications directly to your consumer.
Hosted Virtual Environments
VPDC allows you to adopt VDI easily and cost-effectively. Optimized for next-generation desktop infrastructure and supporting Citrix® XenDesktop™ and Microsoft RDSH, VPDC with SSD Accelerated Storage gives you lighting fast desktop performance.
Make workload migration a breeze.
Managed Migration Services
phoenixNAP leverages a suite of tools, each designed to quickly and seamlessly migrate workloads from one site to another. Managed migration services are available for IBM® SmartCloud Enterprise, SoftLayer® CloudLayer, Amazon® EC2, Rackspace®, Terremark® and GoGrid. The supported OSs include a variety of Windows, CentOS, and Ubuntu editions, as well as RHEL and SLES systems.
In addition to this, you can take advantage of our Microsoft SPLA licensing. Avoid the upfront cost of Microsoft software leveraging our competitive pricing on monthly Microsoft licensing. The managed migration services are available with most Microsoft enterprise software packages, including SQL Server®, Windows Server®, Exchange, SharePoint®.

Experience the Power of the Cloud:
Try VPDC Free for 30 days
Simply complete the form below and our experts will contact you within one business day:
Start Free Trial
With the power of VMware's industry-leading virtualization and operations technologies at your fingertips, you will see your IT agility skyrocket. Your infrastructure remains secure and consistently available to support nearly every resource or compute need.
For additional information and specs, contact our solution experts at solution experts at [email protected] or call us at 1.877.588.5918.