Get Our Scope of Managed Services Options
Manage Your Business, Not Your Devices
Get 24/7 Expert Support When and How You Need It While Offloading Your Infrastructure Management
As infrastructure evolves, managing it can become increasingly complex and/or require specialized skillsets. Keeping up-to-date on the latest technologies and systems often necessitates dedicated resources, not to mention budgets to staff those roles. With phoenixNAP Managed Services, we take these operational burdens off your IT teams so they can focus on what will drive your business.
Whether you would like us to handle setup and configuration tasks, monitor your infrastructure, apply patches when needed, or just receive support from our team of experts, phoenixNAP Managed Services has it covered. We offer: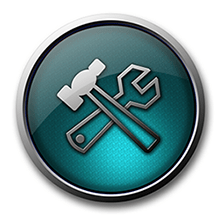 Setup and Configuration
Our technical experts provide setup for a variety of your hardware and infrastructure devices, including OS installation on phoenixNAP supplied servers.
Monitoring Services
Complete round-the-clock monitoring of managed devices by our global technical support team via ICMP pings, host agents, and SNMP trap collection.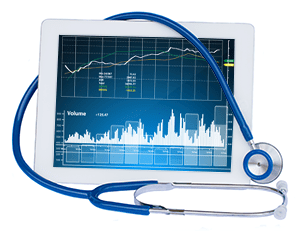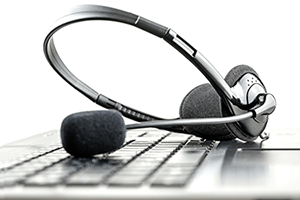 Support Services
Comprehensive troubleshooting and fault management for managed devices by our 24/7 team of technical experts.
Servers
Patch Management
Backup and Recovery
Firewalls
Migration Services
Remote Hands
Switches
Domain Name Services
and SSL Certificate
The above is not an exhaustive list of Managed Services we can provide, but rather a brief synopsis of offerings.
A more robust list can be accessed by contacting us.
Managed Shipping Services
As part of phoenixNAP's Data Center services offering, our professional staff will handle your valuable infrastructure equipment as if it is was our own.
We stand ready to coordinate the secure shipping, receiving, handling and storage of your gear in any of our global data center locations, before and during installation, as well as for your RMA (Return Materials Authorization) needs.
Managed SHIPPING Services Include:
Shipping and handling of RMA equipment
Secure pre-install equipment storage
Receiving dock acceptance of equipment
Inventory services
Additional temporary high-security storage options
What is the procedure for shipments?
Sometimes it is necessary for customers to have equipment delivered directly to our facility. To help expedite this process, we offer a small staging area where equipment and other packages can be stored for up to 7 business days (after which storage fees may be imposed). This area is available exclusively for the facilitation of the installation process.
In order to ensure the security of your equipment or packages, we require 48-hour prior notice of any incoming shipments, along with a ticket number.
How to: Provide notice to us about
the shipment or Obtain a ticket number.
Send an e-mail to one of the following addresses:
Provide the following information:
The expected delivery date of the shipment
The courier name and tracking number associated with the shipment
The total number of pieces in the shipment
The approximate size (length, width, and height) and weight of the full shipment
The name(s) of personnel authorized to pick up the shipment
All shipments should be sent to the following address in the format below:
phoenixNAP
[Company Name]; [Ticket Number]
[Contact Person]
3402 East University Drive
Phoenix, AZ 85034
OR
Ashburn Node
Customer: phoenixNAP; [Company Name]; [Ticket Number]
[Contact Person]
21635 Red Rum Dr.
Ashburn, VA 20147
OR
Atlanta Node
ATTN: phoenixNAP
1130 Powers Ferry Rd SE
Marietta, GA 30067
OR
EvoSwitch AMS1
J.W. Lucasweg 35
Customer: phoenixNAP; [Company Name]; [Ticket Number]
2031BE Haarlem
The Netherlands
OR
Singapore SG3
26A Ayer Rajah Crescent, Ayer Rajah Industrial Park,
Singapore 139963
Note: Unidentified packages pose a security risk. Without prior notice, any incoming shipment WILL BE REFUSED. It is important to ensure that we have this information prior to the expected delivery date so that the delivery, and that all required information is printed on the shipping label as directed above.